Flowers
Flowers for Large, Medium & Small Vases

3 MIN Read
29 Nov 2022
By Michael Jacobson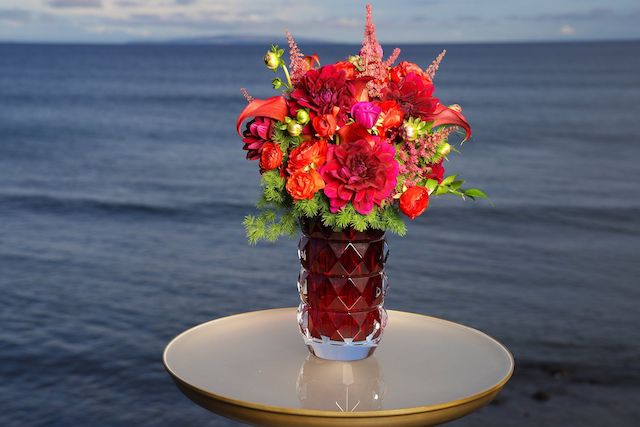 Either as a gift from someone else or as part of a gift you're giving, when you have a vase that needs flowers you need to consider its capacity and the placement of your floral arrangement. Here are some useful tips for you to consider when choosing the right flowers for your vase.
Flowers for small vases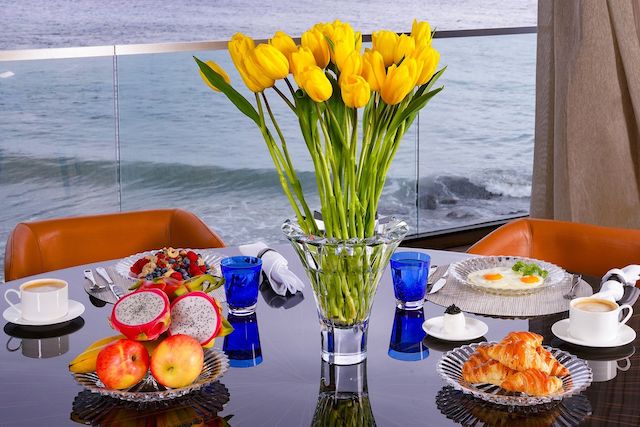 It is important to consider where the flowers will eventually be placed. A small arrangement for a small vase may be intended to go on a desk, or narrow windowsill. This may be an area that is frequently walked past, so it's important that the arrangement is not bulky enough that it's easily knocked over.
A posy or bud vase may be an appropriate shape for these situations, and flowers with a narrow profile such as tulips or orchids will fit on most surfaces without the risk of taking up too much room. This may be why they are some of the best flowers to gift.
Flowers for medium vases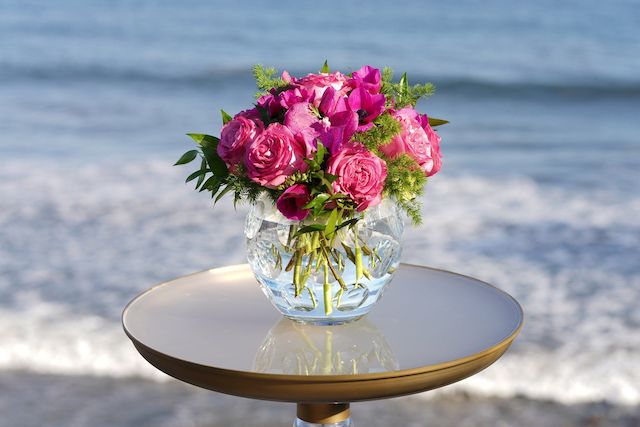 A medium vase in a round or fishbowl shape is the most versatile kind to own, and likely one that you already have in your cupboard. So long as the flowers aren't so heavy that they can overbalance the vase, this style will house the majority of flowers quite comfortably. Keep in mind that the wider the mouth of the vase, the more stems you will need to make it appear full.
A loose bunch of roses will look good in a medium vase, as will flowers with slightly broader blooms such as daisies and hydrangeas. To make the bouquet look more full, cut the stems short and the flower heads will naturally bunch together. These kinds of arrangements make great gifts for workplaces and colleagues as they are naturally grand and eye-catching - perfect for employee anniversary recognition.
Flowers for large vases
Vases that are large in both width and height need flowers that can command that space. Sunflowers, with their long stems and wide flowers, look great in column vases - as do lilies, and tropical flowers such as birds of paradise. 
The perfect flowers to celebrate a housewarming are big, attention-grabbing arrangements in a large vase. They'll help a bare room feel more vibrant as the new homeowners settle in. To add an extra layer of elegance to your gift, why not opt for one of our designer vases? These beautiful pieces are works of art in their own right and are guaranteed to wow whoever they are given to.
Don't have the right vase?
One of the unique features of French Florist flowers is that all of our arrangements are delivered already displayed in beautiful, handpicked vases. We have decades of experience in floristry and pride ourselves on the artistry of our work. Every time you order from French Florist, either you or your intended recipient receive not only stunning flowers but also an elegant vase to add to your collection - or even return to us for recycling.  Order flowers for vases of all sizes from French Florist by 2 pm for same-day local delivery across Los Angeles.
#FFinstagram
FRENCHFLORIST