Flowers
Housewarming Flowers and Plants to Fill a New Home with Hope and Joy

5 MIN Read
24 Oct 2022
By Michael Jacobson
If someone you know - or even you yourself - has recently moved into a new home, what's the best way to mark this fantastic occasion? One of the most thoughtful ways of brightening a new home is with a beautiful bouquet of flowers or a luscious, low-maintenance house plant.
In this post, we're going to take a look at the best flowers for a housewarming, including which flowers suit various-sized vases and which plants thrive in low-light environments.
What are the best flowers for a housewarming?
When gifting flowers for a housewarming, you want to ensure they represent the hope and joy that is associated with moving into a new home. For that reason, the best flowers to gift should make a real statement, and be big, bold, and beautiful.
Here are five flowers you should consider as part of a housewarming bouquet: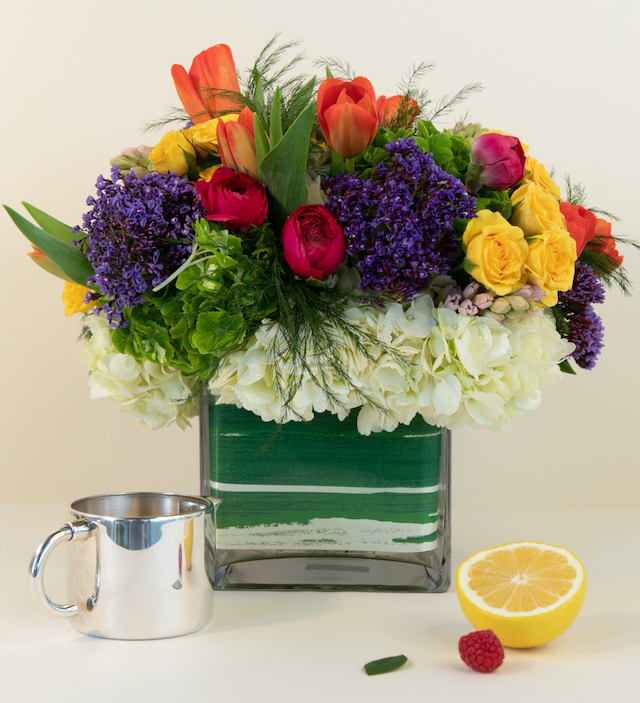 The national flower of the Netherlands, Tulips are easily recognizable due to their unique shape and bright colors, including white, purple, pink, and of course the signature red. Depending on the color, tulips can represent a variety of things, such as hope, love, and purity. Because they're associated with springtime, they're the perfect flower to gift someone who has moved into a new home and is excited about the future.
With big and bright blooms, hydrangeas are the quintessential summer flowers that come in a wide variety of colors. Hydrangeas represent grace and beauty, so make a big statement to someone in their new home.
What's bigger and more eye-catching than a sunflower? If you're looking to bring color and brightness to a new home, sunflowers represent positivity and long life - perfect for welcoming someone who has recently moved.
Of course, roses represent love - so what better way to express love than by gifting roses to someone who is falling in love with their new home? And roses don't just mean love - yellow roses also represent congratulations, which is a great gesture for someone who has gone through the stress and effort of moving.
Lilies are bold but elegant flowers that represent rebirth, which makes them an ideal gift for someone settling into their new home. They also bring joy and happiness, as well as luck - which is definitely needed when unpacking all those boxes and building all that flat-pack furniture.
How to choose flowers for different-sized vases
When it comes to choosing the right vase for your flowers, there are several things to consider, including design, height, and width. If you choose a vase that isn't suited to the flowers within, it can make your bouquet look limp, lifeless, and empty.
For example, flowers with long stems, such as daisies and roses, work beautifully in vases that are slightly taller and more slender, allowing them to stand tall and proud.
Meanwhile, flowers with big blooms work well in a vase with a wider neck, so the stems have more room to spread out and make room for the heads. Likewise, if your bouquet has a lot of foliage, you need to make sure there's plenty of room and there's no risk of damage.
At French Florist, we know the best flowers for vases of any shape and size. Each of our bouquets is delivered in vases specifically selected by our designers to accentuate the beauty of the flowers. We also have a wide selection of designer vases available for delivery nationwide.
What are the best low-light tolerant plants ideal for indoors?
Sometimes there are spots in a new home that might be a little darker than others, however, that doesn't mean they can't be brightened. A great way to introduce a little freshness and life to a room with low light is with indoor plants that can not only survive in low light but thrive. Three of these types of plants include:
Pothos
Pothos plants love low light and struggle in direct sunlight - to the point where they'll burn if exposed for too long. Jade pothos particularly loves low light.
Dracaena Lisa
Dracaena Lisas are tall, space-filling plants that can happily thrive in dark corners. While they can live happily in light, they can easily adjust to darker environments.
Peace Lily
Highly adaptable, peace lilies can thrive in any room, whether low or high levels of light. However, they don't do well in direct sunlight, so make sure they're not too close to a window.
We have a range of low-light tolerant plants which are perfect for bringing life to those darker spots that direct sunlight doesn't reach.
Buy beautiful housewarming flowers today
If you're looking for plants and flowers for housewarming gifts, at French Florist we have a wide variety available all put together by our experienced and committed team. Browse our selection of flowers now for delivery nationwide or next-day local delivery.
#FFinstagram
FRENCHFLORIST