Birthdays
16 Flowers for 16th Birthday Celebrations

5 MIN Read
09 Dec 2022
By Michael Jacobson
Gifting flowers for someone's birthday is a timeless tradition, unlikely to change. Few occasions garner as much delight as 16th birthday celebrations - an age where getting older is still something to be excited about. Among your family and friends, there are bound to be a fair number of 16th birthdays to celebrate in your lifetime. That's a lot of flowers, and there's a high chance that you may find yourself struggling with ways to add flair to your floral traditions. 
If you want to keep your flowery gifts fresh and avoid them becoming repetitive, here's a helpful list of 16th-birthday flowers and their themes compiled by the experts at French Florist to help inspire you.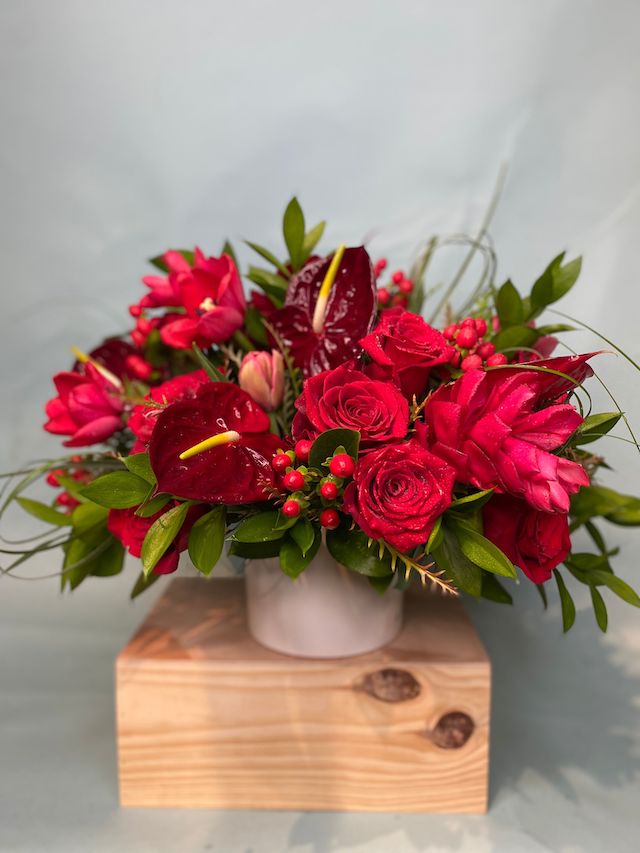 16 is a milestone birthday, and milestones need to be acknowledged significantly! A luxury arrangement is a must to celebrate a sweet 16, and a flowery centerpiece should have pride of place on the table. Choosing to go all out and opt for a luxury arrangement marks the importance of the occasion and lets the recipient know just how much you care about them. 
In terms of color symbolism, white flowers are incredibly versatile. Associated with pure emotions and faith, they're popular for memorial arrangements and wedding decorations - but also birthdays. White is often used to represent innocence - if you're not quite ready to accept your child is growing up, white flowers tell them they'll always be your baby.
Joyful and eye-catching, a few colors can give the illusion of sunshine in a vase and yellow flowers. This is a great option for winter birthdays, as you can use yellow flowers to brighten any room. Yellow flowers are known for symbolizing friendship, making them the perfect choice for a birthday. Dozens of different flower varieties come in shades of yellow, meaning there are endless possibilities for arrangements.
Purple flowers are a vibrant and regal option for a birthday bouquet. If you're looking for elegant happy birthday flowers, look for flowers that come in shades of purple - a color long-associated with royalty and wealth. Purple flowers can also be given as a gift to honor a strong bond - perfect for a loved one on their birthday.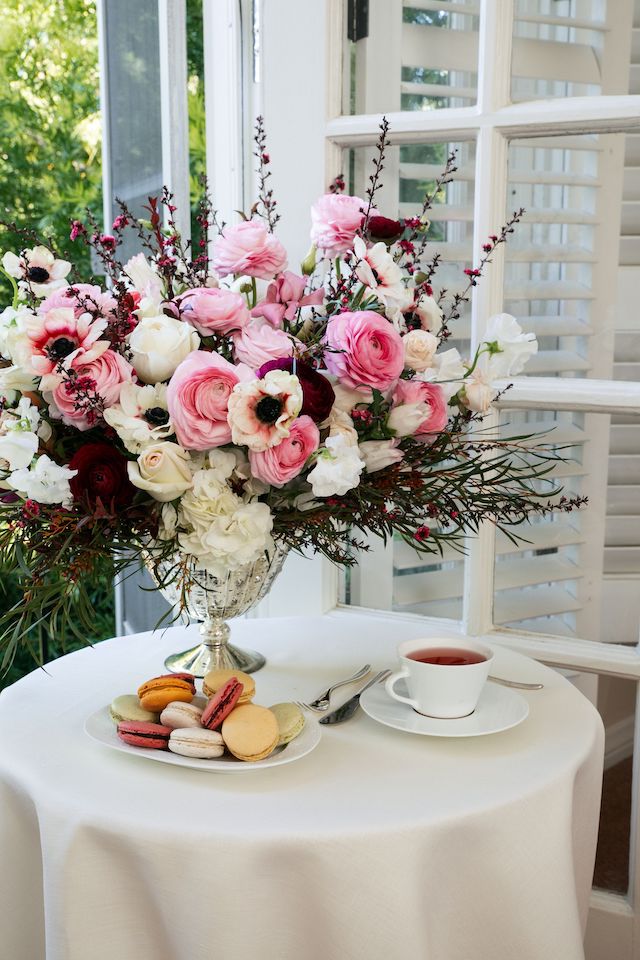 Pink is a color you can rely on to command attention. Bright and beautiful, often associated with femininity and romance, pink flowers can bring bubbly energy to any room. If the birthday you're celebrating is a springtime occasion, there are plenty of seasonal pink flowers that can be used to full effect in a birthday bouquet. 
Rich and passionate, red flowers have long been symbols of intense adoration. But aside from feelings of love, this color is also used to represent luck and good fortune, as well as respect and admiration. With all of these options in mind, you're bound to find a red flower arrangement that is perfect for a 16th birthday.
It may not be the first color that springs to mind when you imagine a bouquet, but green blooms are as meaningful as they are unusual. Often used to symbolize good health and rebirth, they may be a good option for any atypical teens unhappy about getting older. Alternatively, they also provide an option for those who prefer cooler colors.
Maybe the person you're buying birthday flowers for is a budding florist or a gardening enthusiast. Regular flowers just won't cut it - they'll need something a little more elaborate to impress them truly. These arrangements also make the perfect decoration for the birthday dinner table and are a bold statement of celebration.
Universally loved and easily recognizable, daisies are sweet flowers associated with youthfulness, children and purity. For someone young and full of the energy and enthusiasm that youth brings, daisies are the perfect choice for a birthday flower delivery.  
One of the most popular flowers in the world, tulips come in a rich variety of colors - and the language of different tulip meanings is well-documented. Did you know that these iconic flowers are symbols of fame and fortune? The perfect birthday gift for any future superstars in your life.
Not to be saved for Valentine's Day alone, roses make an excellent choice for birthday flowers and are a versatile and luxurious gift. You could even give the same number of roses as the birthday celebrated - in this case, sweet 16. At French Florist, we will always do our best to accommodate any wishes for your order.
The subject of many paintings by some of the most well-loved artists in the world, sunflowers are striking and summery. These flowers are guaranteed to put a smile on anyone's face, but let the birthday boy or girl know that they're a particularly thirsty flower that needs frequent water changes.
Tropical flowers are often as unique as they are beautiful. Our tropical arrangements use flowers such as orchids and birds of paradise to create the feeling of an exotic jungle in a vase; the perfect birthday gift for a budding traveler, or a fan of warmer climates.
As the weather gets colder and leaves begin to change, nature explodes into glorious color. Embrace these autumnal hues when giving flowers to celebrate fall birthdays, and hold off the clutches of winter a little longer. 
Why choose just one color when you can have them all? For the brightest and most effervescent birthday celebrations - especially when you're not quite sure of their favorite color - opt for multicolored flowers to truly wow your loved one. 
Put your faith in our experts to create something stunning and original for your birthday gift - with all the combined experience that our team has to offer, and the resulting arrangement is guaranteed to be of the highest quality. Designer choices utilize seasonal flowers and are a great option if browsing flowers has left you feeling overwhelmed and no closer to making a decision - let us take care of everything!
For everyone, every birthday
Order birthday flowers from French Florist for delivery nationwide or by 2 pm for same-day local delivery across Los Angeles.
#FFinstagram
FRENCHFLORIST