Plants
The Best Plants for an Office with No Windows

3 MIN Read
26 Sep 2022
By Michael Jacobson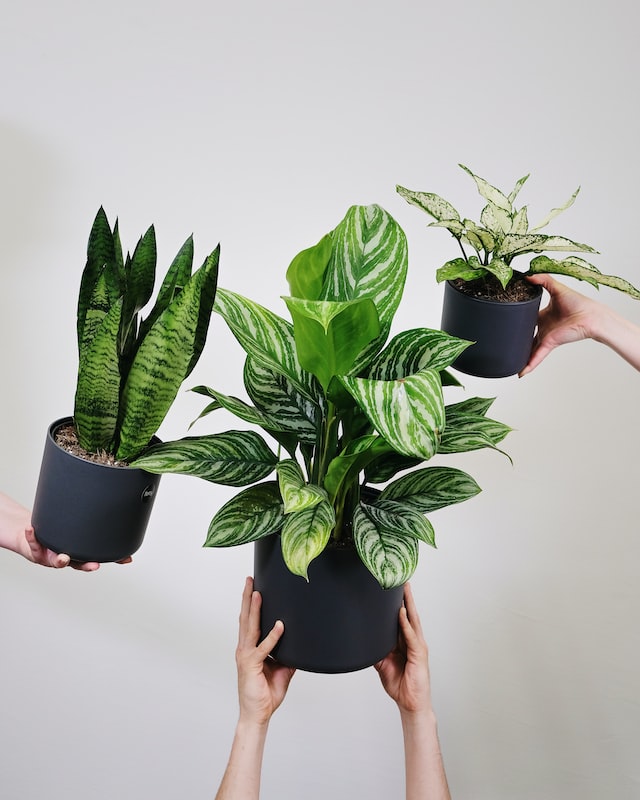 This short guide will shed light (Pardon the pun!) on how to use plants and flowers to brighten any windowless room or office.
Sometimes the spaces we're given to decorate aren't the ones we would have chosen. Be it an awkward room in your house with terrible lighting, or a windowless office you don't have the option to switch from, low-light rooms may seem like a deathtrap for plants. Luckily this isn't always the case, and there are plenty of eye-catching options for greenery that can thrive in these conditions, and elevate the whole room in the process. 
Go for Low-light-tolerant Plants
Everyone knows that plants need light to survive, but some plants need less than others. Certain species of bromeliad and dracaena plants will cope well in low and indirect light, as do Calatheas. Calatheas grow quite well with fluorescent light alone, and love humidity, making them the perfect choice for a windowless bathroom. Pothos plants' leaves will actually burn in intense and direct sunlight, making them one of the best plants for an office with no windows.
Don't be surprised if plants in your low-light room are darker in color and don't flower frequently - these are side effects of the lack of sun exposure and will affect the plant's appearance but not hinder its growth. If you're really concerned about lack of light, there are table-top grow lamps available, perfect for indoor office plants.
Pick Flower Bouquets Bursting with Color
If you prefer to enhance the space around you with beautiful fresh-cut flowers, the need for light is even less important. Direct sunlight causes cut flowers to wilt more quickly, so low-light environments and windowless rooms are a fine choice when deciding where to place them. 
There are lots of benefits to using flowers to add a splash of color to an otherwise dreary room, especially if it's an office or study. The presence of flowers has been proven to lower blood pressure and inspire more creativity - exactly what you want in a workplace. 
You can change your flowers as frequently as you like, but make sure that the water in the vase is refreshed daily to get the most longevity from your blooms. Our best-selling flower arrangements always arrive fresh and expertly crafted - ready to take pride of place on any desk or counter.
Use Hypoallergenic Flowers for Allergy Sufferers
The sight of flowers can cause those who suffer from allergies to reach for their tissues in a panic. This is especially true in enclosed spaces, such as windowless rooms. A co-worker with a sensitive nose may not thank you for placing a vase of pollen-heavy daisies on your shared desk. Thankfully not all flowers provoke watery eyes and sneezing fits.
If your aim is to keep from antagonizing allergies, opt for bouquets that include roses, tulips, or hydrangeas, all of which are less likely to cause flare-ups due to the nature of their pollen. Potted orchids are also an excellent choice, and provide an option for a flowering plant instead of a bouquet.
Our Most Popular Desktop Plants
We have a great selection of plants and flowers to choose from when looking for something to brighten a room. A lot of our best-selling plants happen to be ones we've mentioned above, confirming just how appealing they are.
There is one plant that ticks all of the boxes; it is considered by some as practically indestructible, copes well with low light, and produces beautiful, hypoallergenic flowers. That plant is the peace lily - and it even has the ability to let you know when it needs watering, with an unmissable (if slightly melodramatic) droop. The only downside to the peace lily is the fact that it is mildly toxic, so keep it out of reach of small children and pets. 
Hopefully, we've helped you to see that there are plants that are perfect for every space, even the ones that may not seem hospitable at first glance. Order plants for your office from French Florist for delivery nationwide, or by 2 pm for same-day local delivery across Los Angeles.
#FFinstagram
FRENCHFLORIST