Romance
The Best Flowers to Give on a First Date (and Make a Good Impression!)

3 MIN Read
23 Sep 2022
By Michael Jacobson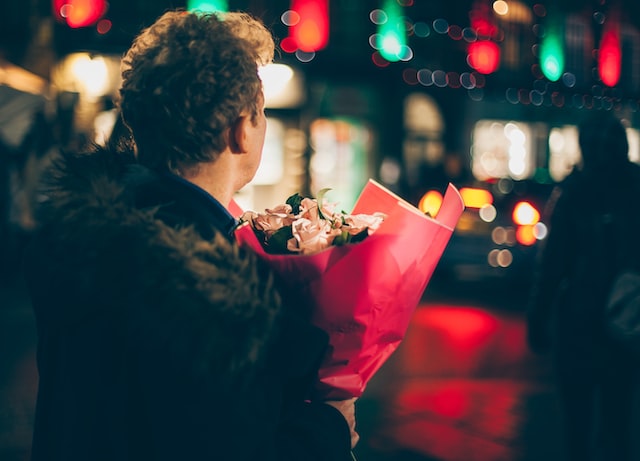 So you've plucked up the courage to ask out a girl - that's great! Only now, you're no doubt worried about how to handle the first date, with a bunch of questions rattling around in your head: What should you wear? Where should you go? Should you get her flowers?
Here at French Florist, we can't help you with which restaurant to book a table at or whether you should buy a new shirt. But, we can help you with which flowers will make the best impression on your first date, as well as your second and third date (and hopefully beyond).
What are the best flowers to give a girl on a first date?
For your first date, making a gesture like giving a bouquet of flowers will make a great impression, and show that you're caring and generous. However, flowers carry a lot of meaning - from the type of flower to the color - so you want to make sure you choose the right one and send the right message.
For example, red roses are associated with love and passion, but you may want to avoid anything that hints toward love at such an early stage - you don't want to scare her away, after all.
That's why daisies make for some of the best flowers to get a girl on your first date. Not only are daisies beautiful spring flowers, but they also represent purity and innocence - the perfect message to convey, (especially if you bump into her dad!).
What are the best flowers for a second or third date?
So you've bagged yourself a second date, what now? If you see the potential for a future together, you'll want to show them you're interested - while still making sure you don't lay things on too thick.
The best flowers for a second and third date are multicolored blooms, which are big, bold, and bright. You may also want to choose a bouquet that has flowers linked to love and romance, such as roses, tulips, and orchids. With multicolored flowers, you can express your feelings while not going all in with luscious and romantic reds.
What are the best flowers to give your new girlfriend?
Asking the girl you've been dating to be your girlfriend is nerve-wracking, and once she's said yes you'll be on cloud nine - and you may even consider gifting her flowers to mark the occasion.
When you're both excited about your blossoming romance, it's time to bring out the big guns - and a bouquet of roses tells her exactly how you feel. Roses make the ultimate statement and are easily interpreted as the loving gesture they are. There is no reading between the lines when you gift that special someone a bouquet of roses.
Can you give your boyfriend flowers?
Absolutely! In many countries men traditionally give flowers to their girlfriends or wives as a gesture of affection, however, this is rarely reciprocated. Flowers mean the same whether given to a woman or a man, and regardless of who they're given by. In fact, men are gifted flowers so rarely, it would be a huge surprise to suddenly be given them - and would highly likely be the first flowers they'd ever received!
Remember, you don't have to stop giving flowers
Just because you've been together for a while - including if you've been married for many years - it doesn't mean you should stop with the loving and thoughtful gifts. Gifting flowers to your better half shouldn't be limited to anniversaries, birthdays, or Valentine's Day - it's the unexpected gifts that make the biggest impact.
So, why not keep the love and romance alive with a beautiful bouquet of flowers from French Florist? Whether you're going on your first date or your 1,000th, the experts at French Florist will create a showstopping bouquet that tells that special someone exactly how you feel.
Order flowers now for delivery nationwide, with same-day delivery available locally across LA.
#FFinstagram
FRENCHFLORIST